Different cultures ring in the Lunar New Year with various traditions. Most are designed to ward off bad luck in the coming year.
Many students who celebrate here may not know that the tradition of Lunar New Year begins with the legend of a monster called Nian. On the first and 15th of each lunar month, the monster would come down from the mountains and terrorize villagers. So, villagers conquered the monster by beating drums, gongs and lighting fireworks to make loud noises and scare the monster away.
After a long chase, the monster fell down by exhaustion and was killed by the villagers. Since then, it has been a part of many people's culture to keep the tradition of beating drums and gongs and lighting fireworks to drive the imaginary monster away and celebrate the victory of its slaying.
This tradition extends to famous celebrations in Los Angeles' own Chinatown. The Thien Hau Temple counts down on the eve of the New Year with firecrackers and the burning of incense at midnight for good luck. The Golden Dragon Parade rings in their celebrations with music and martial arts on Feb. 21, from 1 p.m. to 3 p.m.
Before Lunar New Year, people begin with a thorough cleaning of every nook and cranny of their houses, discarding broken furniture and outdated items, then stash away their cleaning equipment on New Year's day. However, sweeping of the floors is forbidden in many households on New Years for fear that good fortune will be "swept away."

"Although my parents want our house to be clean all year, they especially stress it around Lunar New Year so we have good luck," Senior Ryan Tan said. "They usually use this as a way to get me to clean my room."
Traditionally, people travel back home to visit and eat with their families. Some popular foods you might see include tangerines for wealth and luck, long noodles, representing long life, and long leafy greens and beans to wish a long life for parents.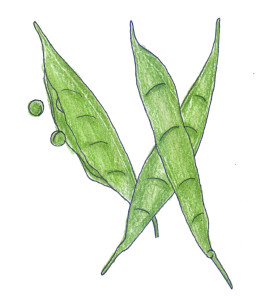 Asian markets such as 99 Ranch and Arcadia Supermarket offer a variety of these foods for customers to make and cook their own special dishes.
"My favorite part of Lunar New Year is having the Chinese sweet delicacies platters," Freshman Valerie Htun said. "They come with a ton of candy and sesame seed and nut pieces."
Moreover, people from northern China eat nian gao, which is a sweet, sticky, brown cake made from glutinous rice and sugar, because the name is also a homonym for "higher each year." Chinese bakeries all around San Gabriel Valley, such as T. W. Bakery on Temple City Blvd., make fresh cakes. In southern China, they eat dumplings because their shape resembles ancient gold currency or that of the crescent moon.